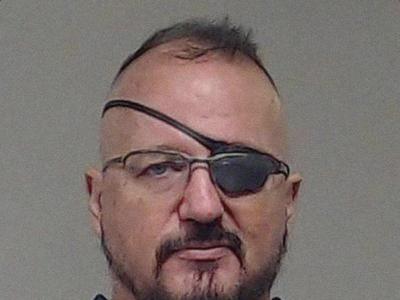 Source: Wikimedia Commons
Oath Keepers founder Stewart Rhodes was sentenced to 18 years in prison Thursday in the first punishment to be handed down for "seditious conspiracy" in the Jan 6, 2021, attack on the U.S. Capitol. Speaking to the court before his sentencing, Rhodes, who actually has a JD from Yale (Doctor of Jurisprudence), told the court that his only crime was "opposing those who are destroying our country" and contrasting the Oath Keepers with Antifa, who "will throw bleach, urine, and other substances you don't want in your eyes." Then adding, "Antifa will stab people," before portraying his conviction as part of a left-wing plot that included the Biden administration, the media, and anti-fascist activists.
Yes, but other than that, I'm pretty sure he feels remorseful about everything. Now, not to be critical, but I'm guessing after a speech like the one he gave in court, he's unlikely to be someone who gets released early for "good behavior." Of course, for those deeply concerned about the poor guy, there's really no need to fret. Rhodes will be just fine. Both Trump and DeSantis have already promised to pardon him and all the Jan 6th insurrectionists just as soon as they're elected, so expect Rhodes to end up with a primetime slot on either Fox or Newsmax.
Anyway, so we have Oath Keepers leader Stewart Rhodes - "in a shocking tale about how all 'Rhodes' lead from Yale to jail, with no mail or bail. You see, you didn't prevail with your traitorous betrayal, so your friggin' ship of hate - will never sail." Too bad, too, because the guy thought he had a "good eye" for how to lead an insurrection and a coup d'état. Of course, the real irony is that Rhodes went to Yale - and now his prison cell door will likely be secured by a Yale lock.
Oh well, look on the bright side Stewart; at least you got off better than some of your other traitor pals like Ashli Babbitt. That said, I do have to give Babbitt some credit for being able to completely beat COVID - with only "one shot." The thing is, and what I find hard to wrap my head around, is, "Can you imagine having to spend 18 years in prison for Donald Trump?" Well, now our friend Stewart Rhodes can. Turns out he just has a good eye for that kind of stuff."
If you've enjoyed what you've just read, please consider joining me at:
Johnny Robish Comedy