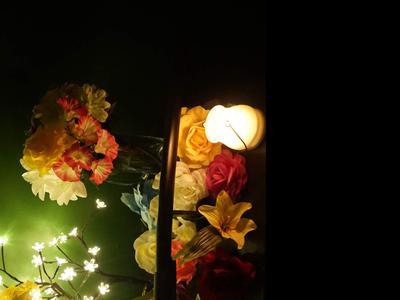 I just
LOVE
Naomi Scott's solo from Disney live action movie "
Aladdin"
.
That whole movie was spectular to me (Spechleeeeeeeeeeeeeesssss). Will Smith will always be a tresure in my eyes. Don't give a
FUCK
what anybody else says (respecfully).
This is why I can't stop liking Disney movies (for real though). I mean sure they have their flaws with false ideals but hey the whole idea they are selling is hope and dreams...
I can't wait to explore those hopes and dreams again with my daughter when she gets here. Everything that I loved I can show her;
"Go the Distance" from Hercules, "Two worlds One family" from Tarzan, "How Far Can I Go" from Moana, "Let It Go" from Frozen, "I'll Make a Man Out of You" from Mulan, "Almost There" and "Never Knew I Needed" from Princess and the Frog (my girl may hate that movie though) and not just Disney Movies.
I can rewatch Steven Universe with her. Sing "Here comes a Thought" or "Stronger Than You" or "Be Wherever You Are" and I do mean actually sing these songs with her (maybe even sing "Dear Old Dad" when she's older). We can watch Avatar the last Airbender, (The Legend of Korra as well). I can show her all kinds of anime and comics. I have so much I just can't wait to do and show her. So much to teach. So much to give. I can be there for her whenever she needs me. My father once told me (literally just got off the phone with him. He just told us this) "
You can never overwork yaself if it's for your child".
I want to be there for her and I will be there for her. Ain't no one gonna stop that (Not a Damn Soul). I want to be her support, her advisor, her protector, her guide throughtout her life.
I'll be for her what I wish someone could've been for me...
I'll be for her what I dream someone could've been for me...
I'll be her hope whenever she feels like there's nothing left to hope for...