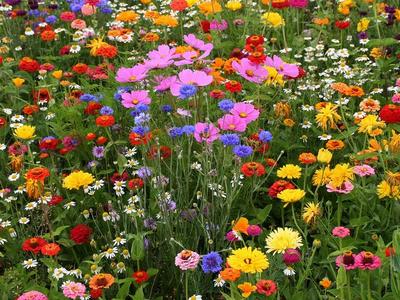 Source: http://andylal.blogspot.com/2011/04/blog-post_3719.html
"I will bring thee flowers," said he, "to prove my love."
"Doest thou so," said she, "and that wilt but prove thou lovest me not."
"Sayest thou so? But they are beautiful: they are surpassing colorful, fragrant beyond compare! Add but a little water, a little light, and long will they last for thee.
"Arranged to please the eye, the nose, the fingertip, with petals bright to tickle at thy dimpled cheek, I would gather them for thy pleasure."
"Dear love," said she, her fingers laced through his own, "all thy words are truth, and yet…"
"And yet…?"
His hand she kissed, and filled his eyes with hers.
"And yet they will fade and die: the petals grow dull in brilliance and fragrance, the leaf curl in upon itself, and black death, like a creeper worm, shall decay all of a once vibrant bloom; I would not have it so for love.
"Nay, my heart, bring me no flowers. If thou wouldst prove thy love, take me far a-field to where they grow wild and bounteous:
"For in the soil are they rooted, their tender beginnings delicately intertwined, to help, nurture, assist, and lift the first tender shoots of love upwards, even as they descend to take what is needed to live, and to grow, and then, to grow strong.
"There is no anchor for them in water alone. All the more are they rooted in the very essence of Creation, and from there, do grow to full height, despite the sorrow of storms, the plucking and plundering of bird, bee, bug and butterfly, the high heat of a sometimes overbearing sun, and the random whip and toss of whimsical, tempestuous winds.
"There, in the field, their colors fade not until the proper time, in the fullness of their season, where they expire together in their full glory.
"There, they take what they need, and in the taking, give freely and with purpose to bless and increase the stock and store of all who need them.
"There, in the wild and verdant field, their perfumed prayers of fragrance fill the world and heaven both night and day without ceasing, and in the turning season, they press, with gentle touch, the essence of their scented offering into the seeds to come after.
"That, dearest, is how our love, like flowers, should be as nature; and be they gathered into any hand, let it be only the tender fist of their Creator, there to scatter them across the spans of seas to all who love.
"If thou wouldst bless our love with blossoms so, let us to the fields now go."
"My love, thy fields await."
© Alfred W. Smith, Jr.
August 22, 2014
All rights reserved