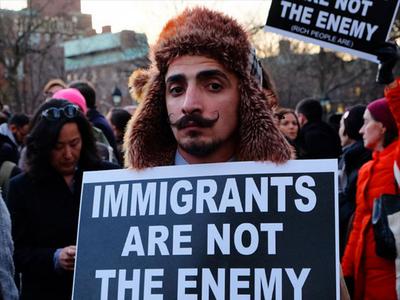 EMPATHY
A haggard face,
In a foreign place
Navigates a hostile world
With a humble grace,
He's not my enemy,
He could be you or me.
Could all people feel,
What it means to be,
Strangers in a land,
Where they're the refugees?
With children in their arms,
And fear as company,
We'd need your empathy.
It's so very hard for
For those who have a home,
To understand the path these wayward souls must travel.
If your family's fate rests in the hands of strangers,
You can't return the way you came,
When you're citizens of no land.
Deep in our hearts,
We all can see
The world through another's eyes.
We can realize
"it's not just me?"
We've got company.
There are those who say,
"He's the enemy,"
He might be a stranger,
But he looks like a friend to me,
When we live in fear,
We die in tyranny,
We don't need fear…
We need empathy.
Empathy.
Empathy