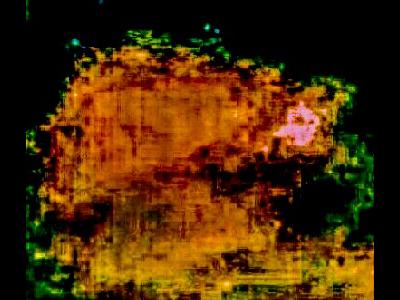 Source: Me, Backyard Texas sky Dec 2nd 2017 713am
Its a beautiful day out as the sun lulls the day away within crystal clear skies....
For now anyway.
I have so many pictures already to examine that I took a break to watch video's and came across one on something about Nephilim & LA Marzulli.
Something to do with a baby skull with red hair out of Peru.
I wrote a piece called "Archaelogy 101" even mentioned a red headed baby mummy...
Is it that all over again?...or just a baby mummy being passed around and used?...anyway...
The video sent me in search of a picture I had taken that passed through our skies...
I believe its man made because "all the worlds a stage" as is so often said but again YOU decide..I just magnified & color enhanced a picture of clouds I took in the back yard...
Really.
The video was from youtube from "Leak Project"...The host cracks me up and is quite entertaining as he himself learns and shares.
(anotherlittlepiece/peaceofmymind)