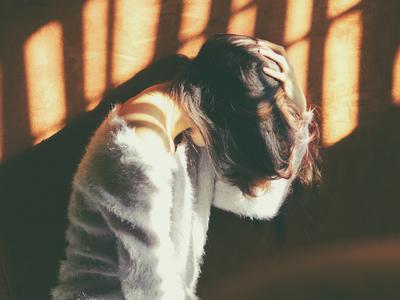 Source: unsplash.com
My husband and I love to watch reality TV shows. We've been watching one of them for nearly 20 years. Something is enticing watching contestants play in competitions, use strategy to further their game all in an attempt to win a prize.
One show in particular likes to throw in unexpected twists to keep the game fresh and interesting. Participants are kept on their toes. This well-known twist is called, "Expect the Unexpected". More often than not, these twists have the capacity and power to change the game entirely – sometimes for good, sometimes for the worse.
UNEXPECTED REALITY
It's easy to get caught up in the drama of "Expect the Unexpected" when it is a reality TV show. But what do you do when it happens to you in
real life
? Unexpectedly, you lose your job, or a dear friend finds herself fighting a brain tumor at age 45, or you have to say a gut-wrenching goodbye to a loyal and
faithful pet.
When that's the case, it just really, really sucks.
These are game-changing/life-altering twists you were not expecting and they can change your life, for the worse.
FORM AN ALLIANCE
What do you do when faced with these or other equally difficult situations?
Form an alliance. In any reality TV show, no one gets very far if they don't have an alliance. These alliances talk game strategy, have each other's back and become trusted advisors in making key decisions. Alliances often change as true colors present themselves, but from time to time, you'll have an alliance of 2 or 3 that stick it out through thick and thin.
Turn to your alliances – family and friends who can fight for you, pray with you, keep you laughing and carry you through. Make sure they are people that will have your back and stay with you through any adversity you face. Alliances are precious and they can be the glue that will help you get through anything.
PLAY FOR THE VETO
On one particular reality show, a veto competition is played. During this competition, players go to great lengths to earn the power of the veto, which guarantees their safety another week. On a show where everything changes from week to week, winning the veto competition is a huge safety net and eagerly sought out by everyone.
Living in a world where you should expect the unexpected, it's time to put your game face on and go after the power of veto with everything you have. Veto the notion that you are defined by your job and find your worth in who you are, not what you do. Veto the worry, stress, and anxiety you have over a medical diagnosis and trust in the doctors. Veto the sadness over a tragic loss, and instead celebrate the life they had.
The power of the veto doesn't guarantee longevity in the game, but it can give us comfort - one month, one week, one day at a time.
WHO IS THE HEAD OF YOUR HOUSEHOLD?
The head of household is a prominent and key player on a reality TV show. This person admittedly holds a great deal of power over the game, for one week. Then a new head of household is crowned and the power shifts.
I'm so grateful that the head of my household doesn't fluctuate from week to week. Instead, he is a calm constant. He has all the power and calls all the shots every single day of my life. He is unwavering in his love and is the rock I turn to especially in difficult, unexpected times.
"So do not fear, for I am with you; do not be dismayed, for I am your God. I will strengthen you and help you; I will uphold you with my righteous right hand." Isaiah 41:10
KEEP YOUR EYE ON THE REAL PRIZE
Contestants on a reality show are vying for all sorts of prizes including cash, trips, or even a
love relationship
. When they audition, they know with a degree of certainty what they can expect from the show. Perhaps not every plot twist, but they've likely watched season after season, and know how to play the game.
When we are faced with the unexpected plot twists of our life it can be
overwhelming and sometimes debilitating
. But at those moments we need to make sure we are keeping our eye on the real prize – a life lived well, full of joy with the promise of spending eternity with our sovereign maker. This doesn't mean we shouldn't expect the unexpected. On the contrary, we were never promised a smooth ride through life. It is comforting, however, to lean into the truth that there is more joy to come, more life to live and new doors to open. And a prize worth more than any reality show could dare promise.