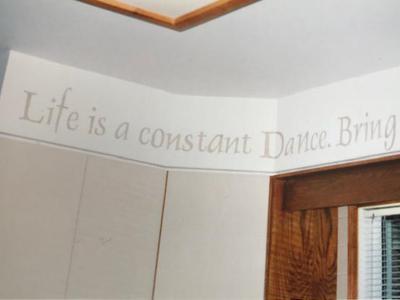 Source: https://foundandbliss.blogspot.com
There are times in our life when all we can do is sit in stillness. It might feel like every other character in your story is living their own life, successfully, and all you have are questions. You cannot focus, you lose sleep, trudge around your house, start an email to a friend and then delete it. What is going on?
Yes, there will be times like this. It happens to all of us.
We are not alone in this.
And it too shall pass.
'
why bother?
' author Jennifer Louden is asking me some tough questions right now. In this time of isolation which continues to surprise us in its length, we should have nothing but time to come up with answers. And yet, we can find a million ways to hide.
This is a good book to read, if you too need a gentle but firm nudge. A book to add to your shelf. (Tweet This)
I've always believed that the book finds you when you are ready. So it was a welcome surprise (thank you Calgary Public Library) that this book which I had put on hold some time ago, was ready for pick-up. A proper book, with paper pages that you can turn. I can't ignore that hiding in comfort has been comfortable, kind of, until now. But Jennifer is now asking me some really, really tough questions in just 2 words. why bother?
This is not a vacation
Like many of you reading this, you might have asked yourself this very question today, why bother? It's been a long run now of this quiet time, there are few excuses left for a person not to exercise, eat properly, bake less, read instead of binge. Because similar to those days of childhood, the weeks have become more than a vacation. They have stretched endlessly and if we don't change something, it will go on this way, and the best part of ourselves could be lost.
Oh sure, we all started off well, we washed our baseboards and found hidden treasures buried deep in our freezers. We cleaned out drawers and made piles of things to donate. And then we lost a little steam. Right?
That's okay, we couldn't believe that we had this reprieve from all the noise. And it felt good.
At the beginning of this stretch of time, we could be childlike and postpone! We could live a vacation in a single afternoon. We could be in the zone, chill-out, wait. And now, it's now, except not much has changed. And dare I say it, we're a little bored and a lot scared.
At my desk by the window, it is raining for the third day, there is more rain to come. The Thrift Store that I masked up and went to this morning, was crowded. (And no, there were no treasures for me. Nothing to re-do.) People are getting bored. We want our old lives. Or somehow to know what we should do next.
Avoidance
I have scrolled through every social media account I have, dealt with and responded to most emails in my Inbox and still it is difficult to put my feelings into words. Avoidance is such a big word. I'm trying my best to explain here to you to see if you feel the same. Do you?
The why bother? in my life is looming front and center as it might be in yours. We are tired of not knowing what is coming next. (Tweet This)
So now after answering some of Jennifer's questions, what would happen if we got rid of the why bother? And instead adopt why not?
Regardless of who you are, how old you are, how comfortable you are sitting on your sofa... what would happen if we instead said WHY NOT?, then rolled up our sleeves and tackled down the little voice. The one that has always prevented us from being more? Maybe, even from becoming someone different?
Proof in Print
While cleaning out a cupboard the other day, I found some photo evidence of the creative things I've done over the years, as the small business owner, the gardener, the painter of quotes on my kitchen walls. What happened to that person? Where has she gone?
Hiding in Comfort https://foundandbliss.blogspot.com
I am missing her verve for tackling the new, jumping in with both feet (only knowing that she would somehow land), why is she hiding in comfort?
So, as I contemplate putting down this pen (sounds so much better than ignoring my keyboard) I think to myself, just be brave! Step off into the unknown and say why not?
What I've realized as time has gone on, is the only permission that counts, is the one that comes from within.
Hiding in Comfort has given me a chance to
regroup and discard. To rediscover
that doing nothing can be a good thing for a little while but now it's time to Be More.
No more postponing. What would the world look like if we were brave together?
To rediscover that doing nothing can be a good thing for a little while, but now it's time to Be More. (Tweet This)
Now tell me, have you been hiding in comfort? And what will you do next?
Stay well, stay kind.
I'm picking up these things to get me out of hiding. If you'd like to see some of my collage and other crafty work, take a look at
Found and Bliss on Pinterest.